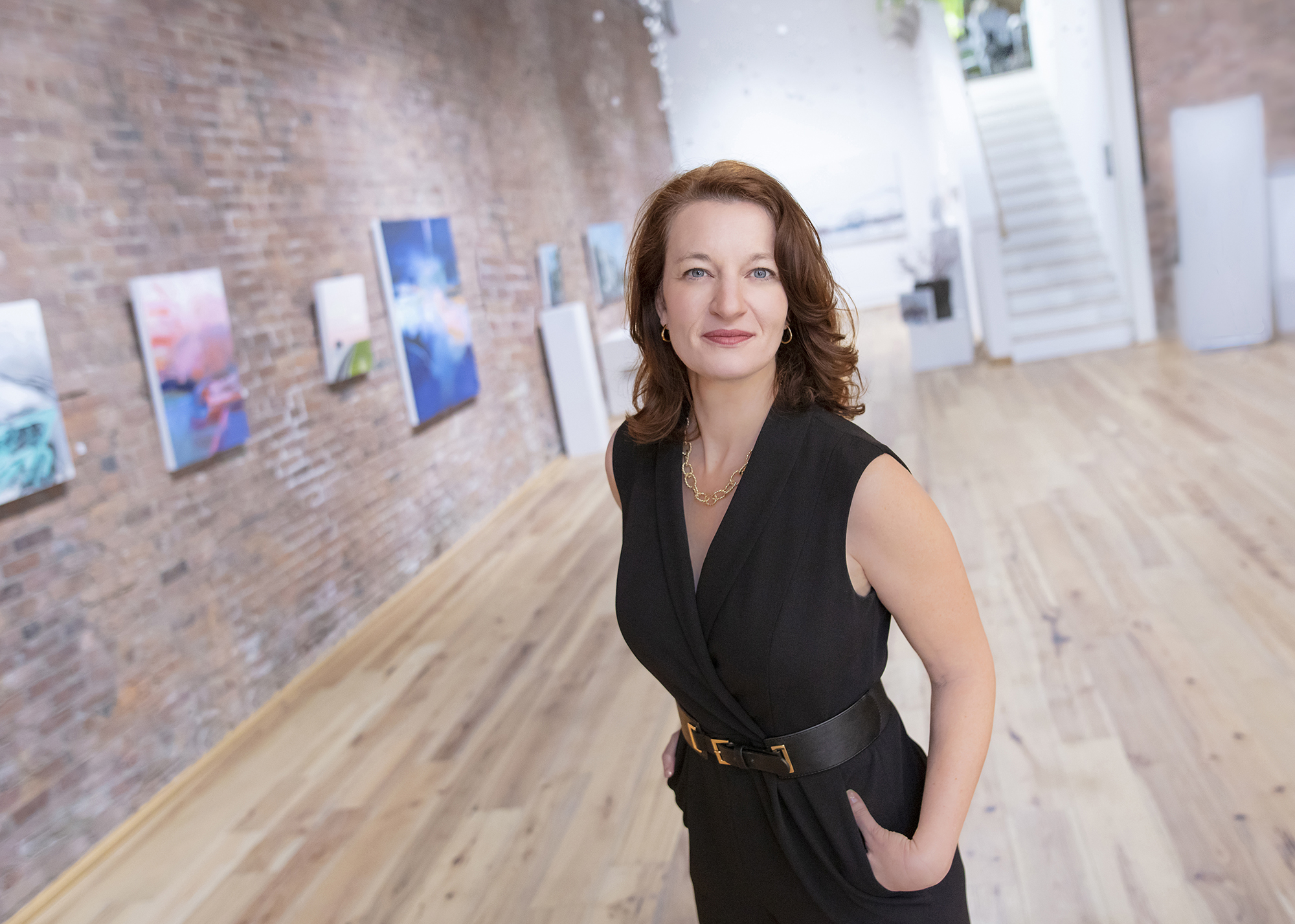 ---
Robyn Tingley is a speaker, author and award-winning communications strategist who helps executive leaders engage their employees to drive higher performance. She has lived and worked around the world as a corporate HR and Communications executive for a Fortune 100 company with responsibilities spanning four continents.
While building a global corporate career, Robyn launched three social enterprises before the age of 40, including GlassSKY Inc., which was launched in 2015 and born out of a passion to support female economic empowerment and next-generation leaders. Since then, GlassSKY has grown into a company that serves blue chip clients and government with a range of management consulting services, including strategic communications, creative design, research, and inclusion and diversity programs.
She serves on the Board of Governors of the University of New Brunswick and is immediate past Chair of the Board. She has served as an Honorary Lieutenant Colonel of the Canadian Armed Forces' 37 Service Battalion, and is a founding member of Women for 50%, an initiative focused on greater female representation in politics. Her book, 10 Essentials for the Motivated Millennial, and her career advice have received praise from global senior executives and are featured in Dow Jones, Oxford Business News, Fast Company, CBS, Monster.com, The Future of Everything and more.
Robyn's work on diversity & inclusion has been recognized by business and government in Europe and North America. She was named to the 20 Most Influential Women in California by the California Diversity Council and by WXN as one of Canada's Top 100. She has been recognized by BMO and Women Get on Board for leadership in governance. In 2019 she was invested in the Order of New Brunswick, the province's highest civilian honour, for corporate and community leadership, as well as for advancing gender equality. She has also received the Queen's Jubilee Medal and a Commendation from the Commander of the Canadian Army for leadership in advancing working conditions for women.
She is an award-winning communications strategist, a GPHR, SCP in HR, and a practitioner with the Canadian Centre for Diversity & Inclusion. She holds a degree in psychology from St. Francis Xavier University and a degree in journalism from the University of King's College. She has studied executive education at McGill, Paul Merage School of Business at University of California Irvine, as well Oxford University's Said Business School where she was selected as one of 30 women worldwide to pilot their Inaugural Women Transforming Leadership Program. In 2019 she completed a post-graduate certification with distinction from King's College London School of International Relations and National Security Studies.
---
Robyn delivers the keynote address at the 2017 St. Francis Xavier University X-Ring ceremony.