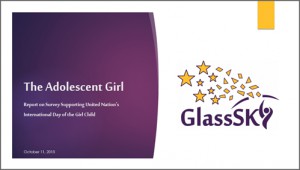 We are passionate about understanding attitudes and trends surrounding the female movement. We invite you to engage with us.
We conduct research on various issues impacting the lives of women young and old. For a free downloadable report on our latest topic, in support of the United Nation's International Day of the Girl, click here.
While our first survey was open to both men and women, we are focusing our second survey on just female respondents. If you are a woman who wants to help our cause and influence the programs we offer, please take a few minutes to fill out this survey, The Empowered Woman.
NEW! Mean Girls? Click here for our interview with Dr. Marnina Gonick, Canada Research Chair in Gender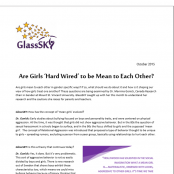 at Mount St. Vincent University.
NEW! Click here for our Case Study on Ventura County, California's Economic Empowerment Event for Young Women